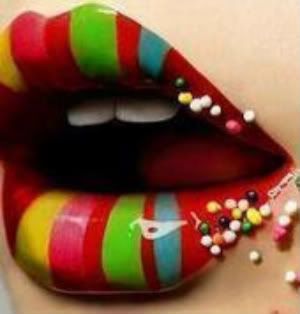 Hahaha MAKAN! MAKAN! MAKAN!..
"huhuhu nampak cam kejam je"....
actually not.. okay today i want to talk about.. MAKAN..
"makan what?"
makan AISKRIM!!...
"aiskrim ape?"
F&N MAGNOLIA SHERBET....!!
"huhu x penah dengar pon.."
Sebab aiskrim ni baru dik oi.....
(hahha love to talk to my self..)
aiskrim yg

delitastyscrumticious!

ni ade 4 perisa..
-MELON-MANGOSTEEN-LYCHEE-ORANGE
"stroberry x de ke?"
huhu blom lagi kot.....
by da way.....
knape entry saye kali nih......
"A Magnolia Sherbet A Day Make My Thousand Dreams Fulfilled"
haaaa.. sbenarnye.. abang2 n akak2 Nuffnang kita ni.. tengah adekan contest....
so.. why did i choose this title?
because when i eat that ice cream.. i feel like i'm flying....~ (hahah ayat filem)
sebab saye ade mcm2 impian n bila saye makan eskem ni.. saye rase impian tu dah tercapai.. hahah pelik kan....?? huhuh
-My favorite flavour is... Mangosteen!!!-
"knape?"
sebab dari kecik lagi saye suke manggis....
saye dah rase..
-jus manggis.....
-kerepek manggis
(believe it or not.. 1st time nak rase tu takot sgt..)
-kek manggis
-now.. aiskrim manggis..... and its truly delicious!! OMG..(pasni saye rase sy patot makan pokok manggis plak..huhuhu)
And you want to know what kind of dreams that i really want to be fulfill??
.
.
.
.
1st- "i want everyone in this world have a

sweet smile

:) like this ice cream...."
*but not like this picture.. coz i will eat them..
.
.
2nd-"i want to be a adv model..."
*hahah.. perasan...... huhuhu wlaupon x de ciri2 seorang model....

.
.
. last but not least...
i hope that u guyz can try this brand new ice cream..
boley dapat kat mane2 mart yg berhampiran..
.
.
"feel the difference.. praise the taste.."
(da mcm iklan petronas...)